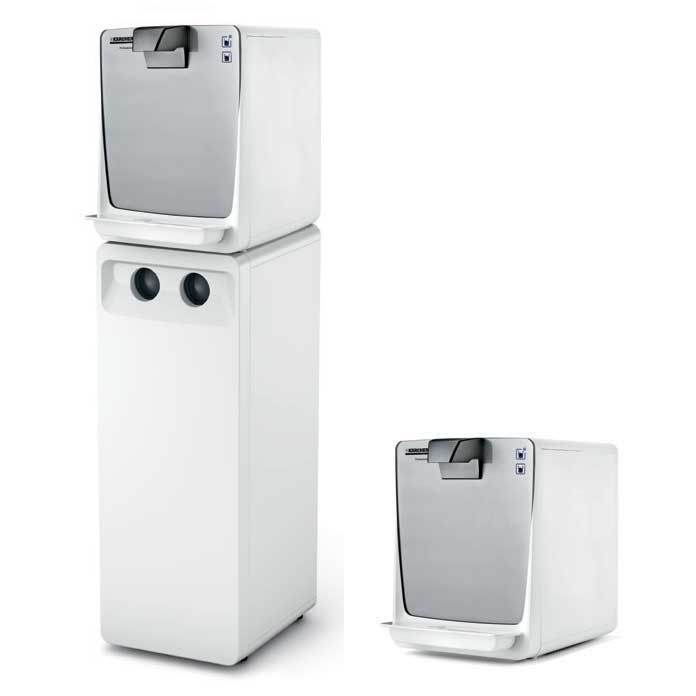 The compact WPD 50 water dispenser has everything that a water dispenser should have. It dispenses ambient and chilled
water. An active carbon fi lter provides a better taste. The UV lamp destroys bacteria and viruses. Intuitive buttons and icons
ensure easy operation.
Economical drinking pleasure
Basic features: chilled and ambient water.
No handling and transport costs compared with gallon and bottled water.
More space available for things more important than gallon bottles.
Cost-effective.
The purest water combined with safety
The active carbon fi lter ensures a pure taste by removing
chlorine and heavy metals from tap water.
UV lamp destroys bacteria and viruses.
Chemical disinfection of all water-conducting lines, the cooling module and the water dispensing valve.
Modern design
Ideal for small installation locations when space is limited.
Intuitive operation thanks to clearly identifi able buttons.
Clearly recognisable water dispensing area for optimal positioning of the drinking vessel.
Self-service possible
Easy access to all components allows self-service.
Self-service saves unnecessary service work, which also saves money.